Villa Giona's In House Wedding and Event Designer
Born in Scotland, Marion started her career teaching music where her natural dynamic and artistic expressions continue to shine today as she composes all of her weddings with the professionalism, technical skills, precision and emotions of any orchestral conductor.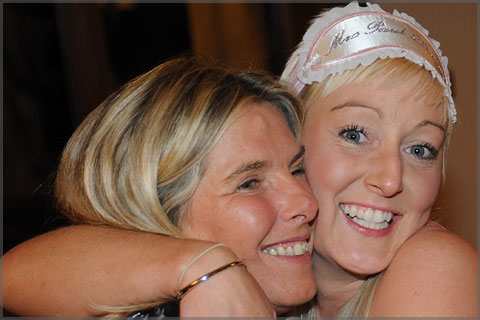 On moving to Italy nearly 20 years ago she has built up an extensive repertoire and valuable experience working for some of the UK and Italy's leading Tour Operators & Travel Agencies, which has given her a 360° vision of the travel & hospitality industry.

With many contacts in this field, she knows exactly what to do and who to call should your travel plans need a tweak and she can get lost airline luggage to you in quick step time !!!

Marion created "Villa Giona Weddings" born from her passion for the wedding & event industry and born from the love she felt for Villa Giona the very first time she entered the majestic gates of this stunning villa.

She says:

"I have worked in many fine venues and with lots of lovely people, but Villa Giona simply took my breath away.
From my very first visit to Villa Giona, I was treated like a Princess and made to feel like the villa was there just for me"

As Leading Wedding Planner in Verona on the UK market, and in house wedding planner 24/7 at Villa Giona for your exclusive bespoke Italian Wedding, Marion says "I feel like I am the luckiest lady in the world and I want to give you all the chance to live, breath and love Villa Giona for yourselves as I truly believe there is no place on earth quite like this for a magical wedding in Verona the City of Love.replicas relojes rolex replica
I am just so lucky to live and work in such a beautiful little corner of paradise and to lead our team of lovely professional people who share the same dream"

Her knowledge and skills are in perfect harmony with her natural ability to organize and plan events in a unique and bespoke way.

She is also fluent in Italian - another string to her bow!! So no problems in understanding her couples desires or in passing them on to her suppliers.

Perfection and Elegance are the recurring themes in everything she undertakes.

Working with your wedding plans and wishes, Marion will bring all the members of her orchestra together in perfect harmony under her magic baton to produce a symphony of emotions, colours, scents, sounds, desires, dreams and memories to last a lifetime.

She will interpret your dreams, following them with great precision and will create for you a magical and unique performance.

As your bespoke wedding designer, she can assist you with your floral designs, of the mise en place, of the music , of the menus, and of the choreography for your entire ceremony, translating every detail into a concerto of pure and simple emotion for you to savour and enjoy.

 She is genuinely and deeply passionate for weddings and constantly follows what is going on in the Wedding World.

However, she says "Here at Villa Giona, We don't follow trends..- we set them".

Her attention to detail is astonishing and precise down to the last note.
There is nothing more romantic on this earth, than a Villa Giona Wedding and each and every one of them is composed of love, understanding, friendliness, fun, genuine caring and a desire to give you a performance of a lifetime.
From the very outset Marion aims to help make your planning fun and stress free.
She will turn your dreams into reality and make your reality seem like a dream.
She receives many a standing ovation!


VILLA GIONA'S ITALIAN WEDDING & EVENT DESIGNER... THAT'S AMORE!
Contact Us
At Villa Giona Weddings we turn special dreams into reality.
With our creativity, dedication, local knowledge and years of experience we will help you create your dream wedding in Italy to suit your very own personality, needs and budget.

So if you are thinking of Getting Married in Italy contact Villa Giona's in house Wedding Planner:
info@villagionaweddings.com
Tel. +39 339 78 33 907.
We'll leave you to do the dreaming while we get to work on making it come true.